AppleInsider is supported by its audience and may earn commission as an Amazon Associate and affiliate partner on qualified purchases. These affiliates do not influence our editorial content.

The Reolink Go PT Plus is a solar-powered, cellular-connected outdoor security camera with robust features and excellent reliability.
During the construction of our new home, we wanted to capture video of its ongoing progress and have the ability to watch a live stream on site. While there are many battery-powered cameras available, this use case also requires the camera to have a cellular data connection.
Reolink makes a variety of models of security cameras that fit the bill, including their Go PT Plus model. Reolink provides the pan-and-tilt camera with a solar panel for constant review power.
After a year of watching our construction site every day, we found this camera to be reliable, durable, and provide high-quality video at a reasonable cost.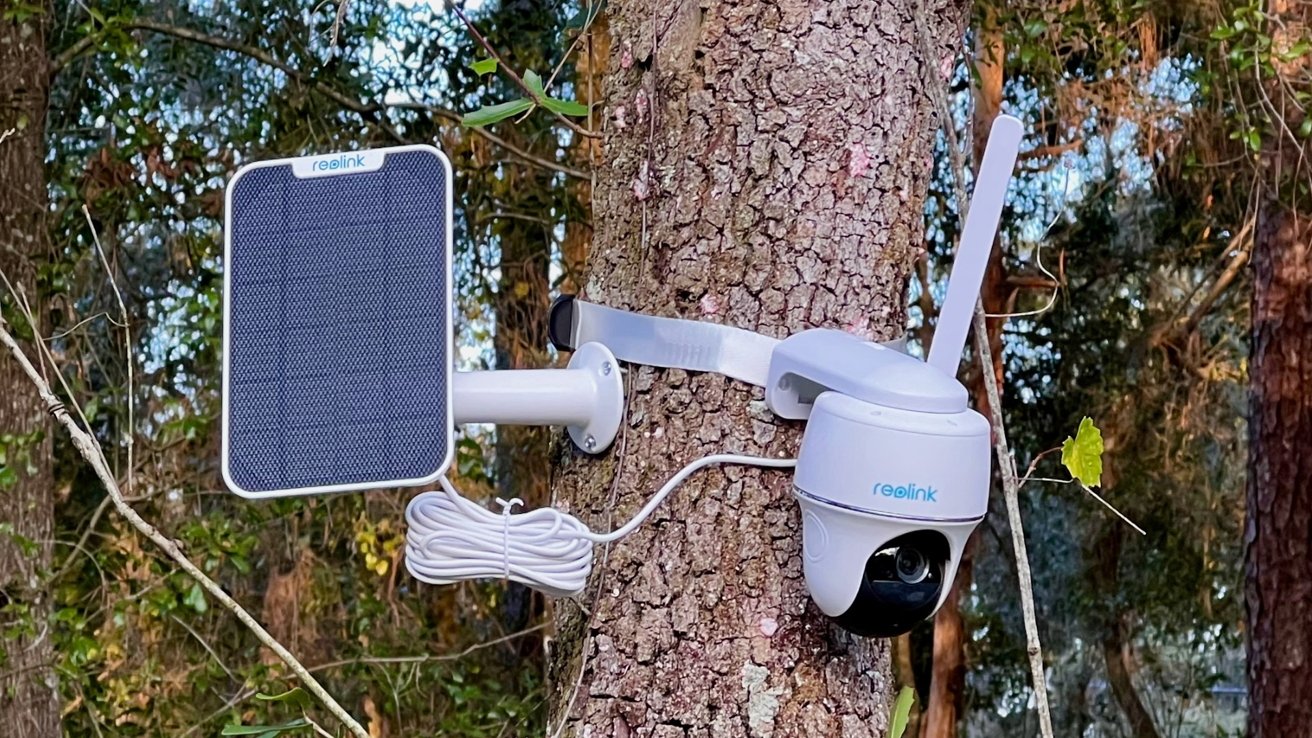 Camera specs
The Reolink Go PT Plus is a 2K resolution camera that can pan 355 degrees and tilt 140 degrees. Additionally, the camera and solar panel (sold separately) are waterproof and rated for indoor or outdoor use.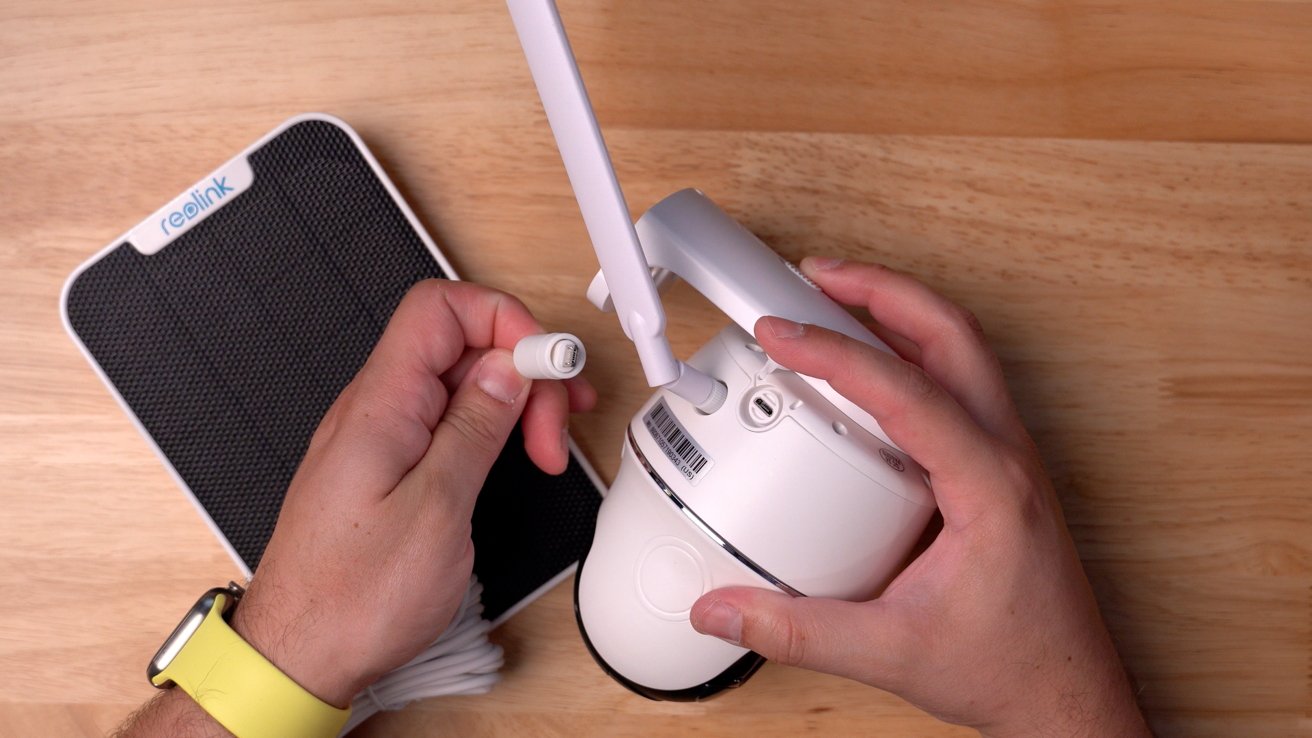 After being mounted in a tree for over a year through many lightning strikes and rain, we can confirm that the Go PT Plus is very stable and still works as expected. It can be charged using the micro-USB port, which supports the Reolink solar panel.
Recordings can be saved to a local micro SD card up to 128GB, or users can choose to store clips on Reolink's cloud service. The free tier stores up to 7 days of recordings from 1 camera and up to 1GB of storage.
You can upgrade to the standard cloud plan for $3.49 per month or $34.99 per year. The standard level provides up to 30 days with 30GB of storage and support for up to 5 cameras.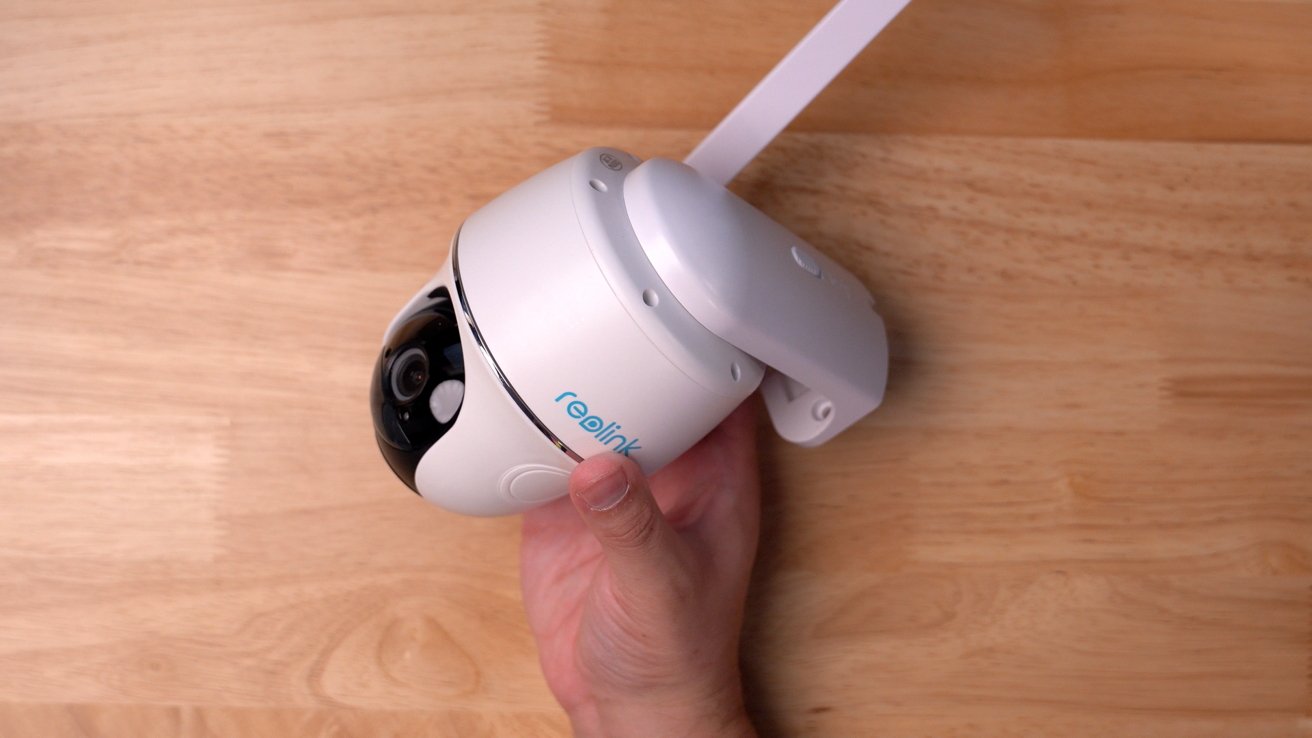 Reolink Go PT Plus is equipped with night vision, users can designate motion zones to reduce notification frequency, and it integrates with Google Assistant. There is no support for Amazon's Alexa or Apple HomeKit.
What makes this camera special is the nanoSIM slot that supports 3G and 4G data speeds on T-Mobile in the US, Vodafone, and other European carriers. You can see all the spectrum supported on their website.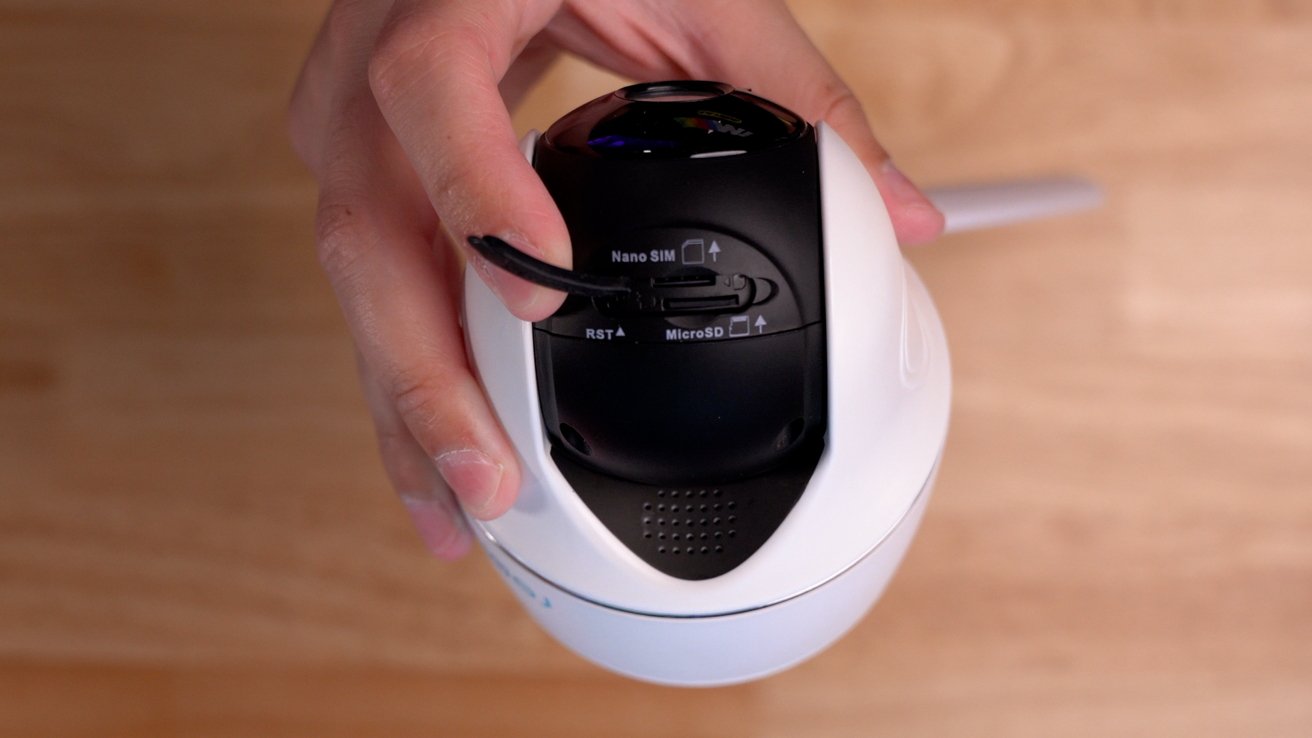 nano-SIM slot
Reolink app and cloud
Without Apple's HomeKit integration, users must use the Reolink iPhone app for viewing recorded clips or the live stream. Fortunately, we found the app to be reliable and easy to use with solid features.
Multiple Reolink cameras can all be synced to one account and viewable in the app. When users tap on a camera, they are presented with a live feed.
Depending on the bandwidth, you can choose "fluent," which lowers the quality to help smooth playback or full 2K resolution.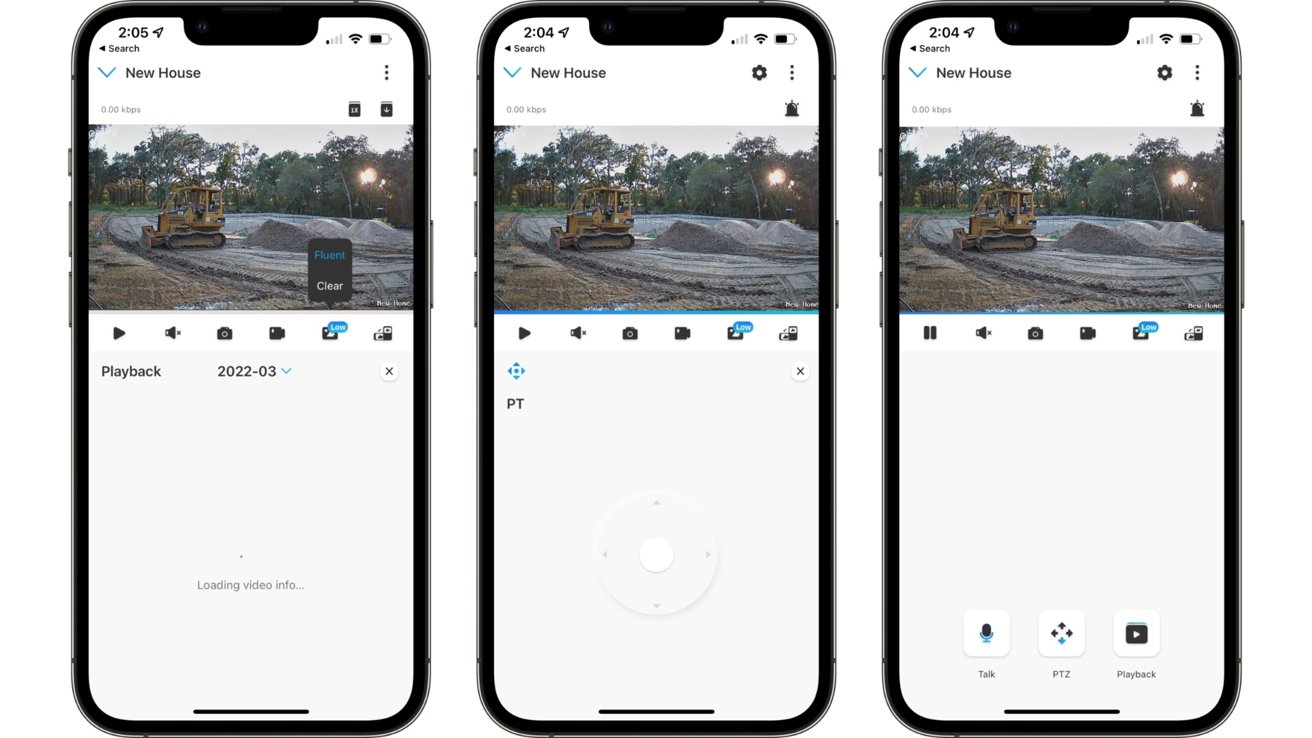 Relink the iPhone app
We found that the higher resolution had amazing clarity but often stuttered due to bandwidth and generally continued playback fluently.
The app gives you complete pan-and-tilt control, which is responsive considering the cellular data connection. A few seconds delay occurs between a controlled movement and the view that appears in the app.
Recorded clips can be viewed in the app and saved locally on a user's device. Additionally, users can talk back through the camera's built-in speaker, and the app provides customizable push notifications for human and vehicle detection.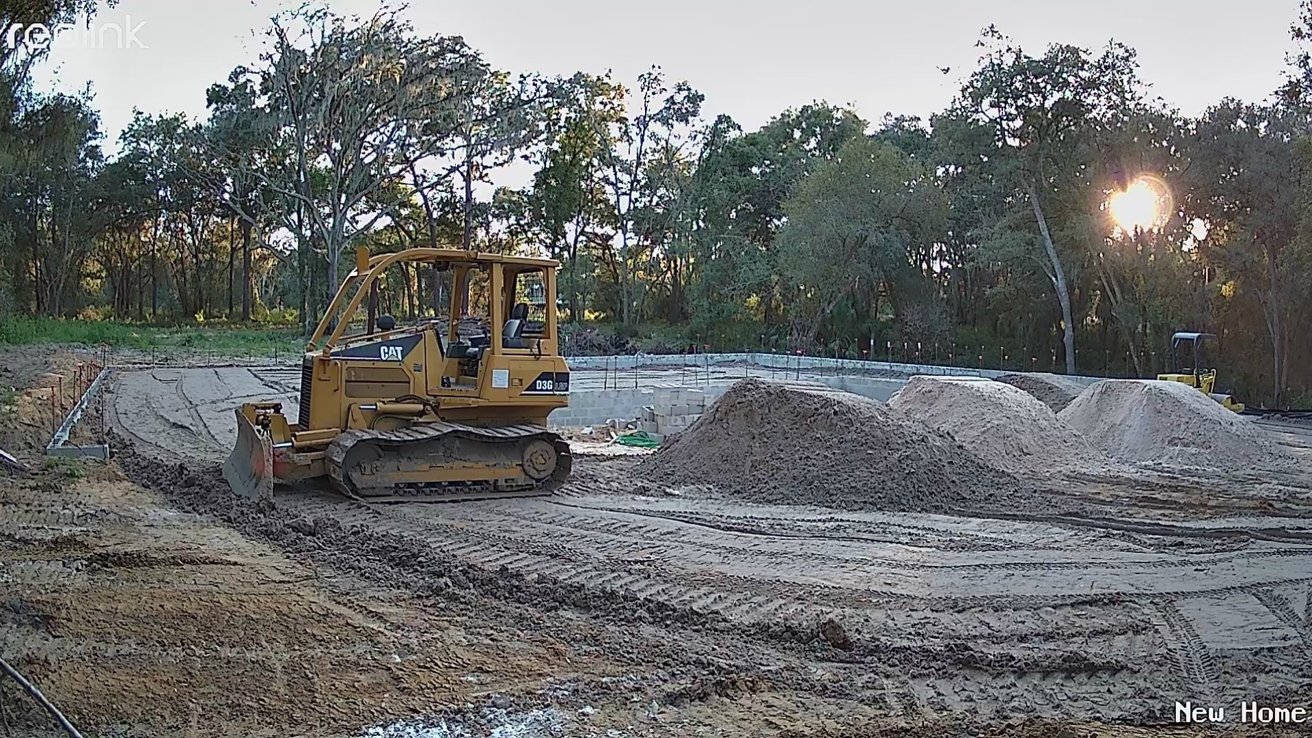 While the Reolink app works very well, accessing cloud recordings from the web is difficult. There is no batch download option, so clips must be downloaded individually.
The process is hard enough to slow down the download EVERY recorded clip and selected only a few.
Relink setup and usage
Included in the box is a cellular antenna that screws into the camera, a mounting bracket, mounting screws, and a nylon strap for wrapping a tree. We initially opted for strap mounting and used the supplied screws later in the process.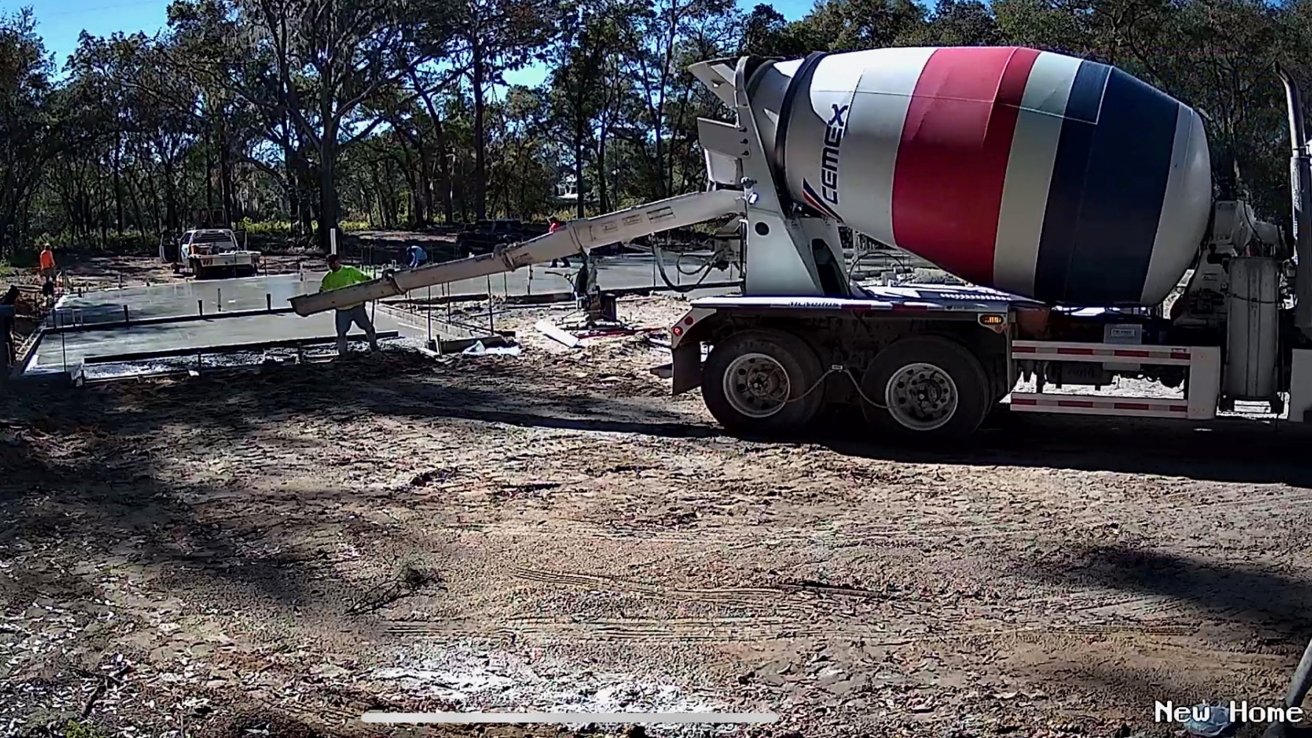 If you purchase the optional solar panel, it also comes with a mounting bracket and screws. The panel was mounted on the same stem as our camera, and both are still mounted today.
Even though our solar panel is under the shade of a tree for hours each day, our camera rarely drops below 90% battery.
Inserting our nanoSIM card from T-Mobile was finicky, but once inserted, the camera immediately recognized the cellular connection. Using the Reolink app, users scan a QR code on the camera's manual to add it to their account. Once connected, the camera is ready to go.
We chose a T-Mobile prepaid data SIM card that costs $59 per month. Unfortunately, in order to create an account and reload a prepaid SIM, users must receive a confirmation text message. There is no way to get that from the Reolink camera or app.
If users want to set up auto-payments through their T-mobile account, it is recommended to go to the store and ask a retail customer to set up the account with a trial telephone. Once the T-Mobile account is set up and your login is done, the SIM card can be live in the Reolink camera without issue.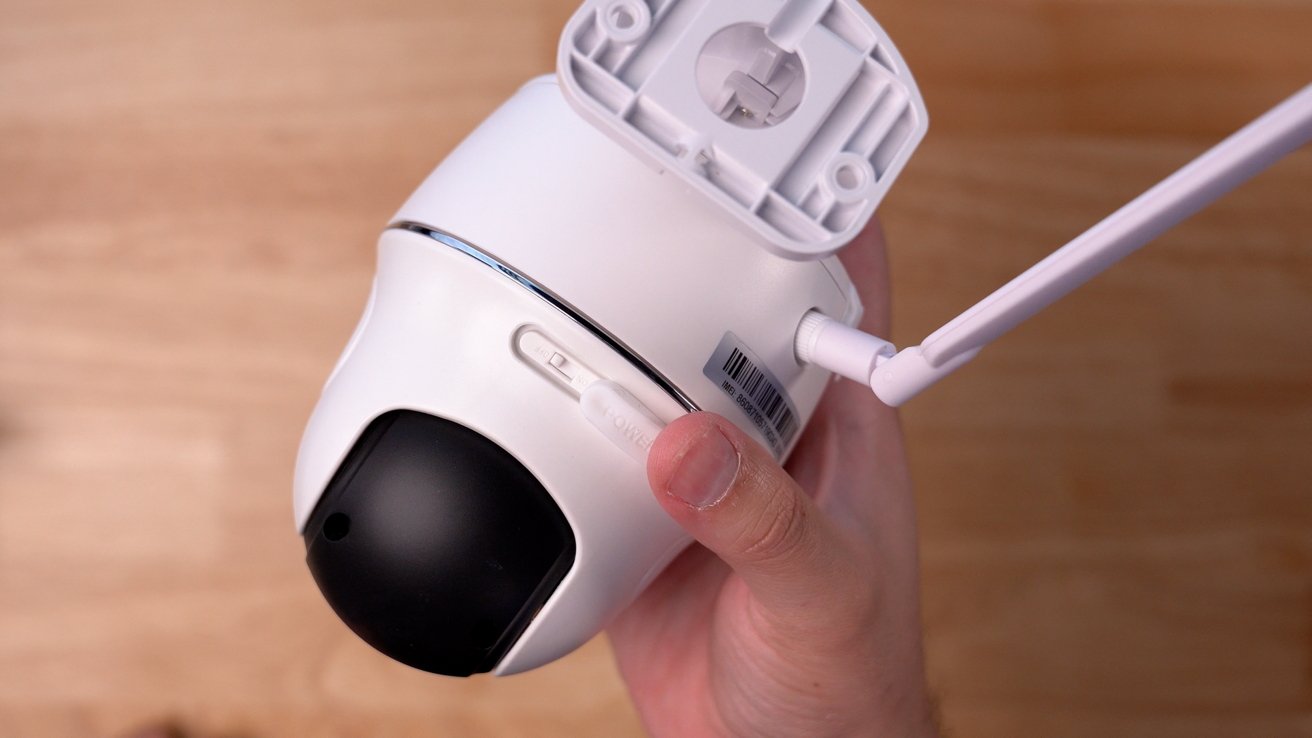 Once the camera was added to our account and the SIM card activated, accessing it remotely from the Reolink app was consistent and easy. In addition to construction sites, this cellular and solar-powered camera can be used on recreational vehicles, marine vessels, rental properties without Wi-Fi, and anywhere cellular data is available.
The Reolink Go PT Plus camera is a very reliable outdoor security camera that works well with T-mobile cellular connectivity and includes a robust feature set.
Reolink Go PT Plus camera pros
Reliable, high quality video
4G/3G Cellular connection
Good iPhone app
Durable and weather-proof
Wide pan-and-tilt ability
The Reolink Go PT Plus lack of camera
Less access to the cloud
Finicky nanoSIM slot
micro-USB connector
Where to buy the Reolink Go PT Plus camera
You can buy the camera and solar panel together on Amazon for $299 or separately on the Reolink website.